Have Cool Jacks at your next event
Instead of chasing down your friendly neighborhood ice cream truck why not just have it come to you! Add a layer of fun to your next special event with our Cool Jacks branded ice cream cart or truck and our friendly staff serving up delicious handcrafted ice cream sandwiches made with fresh baked cookies and hand churned ice cream to all your guests!
Book Now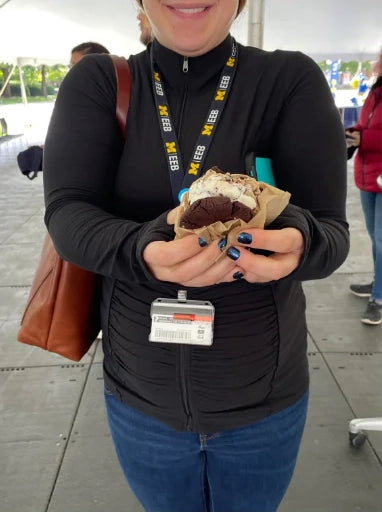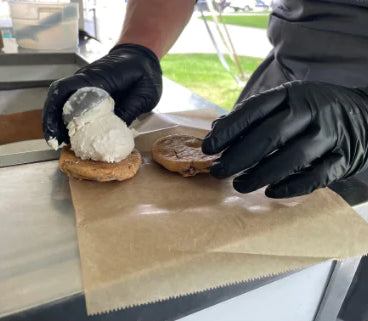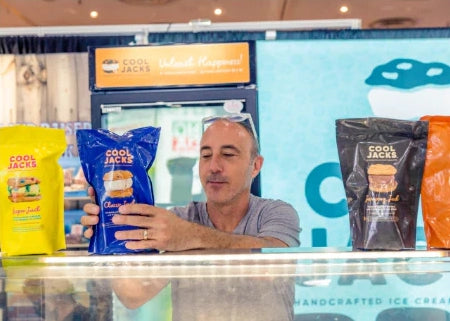 PACKAGES
Choose from one of our event packages, which include your choice of three flavors of cookies and three flavors of ice cream, and one of our friendly staff making our gourmet sandwiches to order for 2 hours for your guests.

Also, don't forget to ask
about our premades!
50 Ice Cream Sandwiches - $495
75 Ice Cream Sandwiches - $595
100 Ice Cream Sandwiches - $695
150 Ice Cream Sandwiches - $950
200 Ice Cream Sandwiches - $1195
• ($30 for each additional hour) • Gratuity will be added • Travel charges may apply
Unleashing happiness is our specialty! Contact us today to reserve one of our carts or trucks for your next birthday party, celebration, wedding, neighborhood block party, or corporate event.

We can accommodate any size event from fifty ice cream sandwiches up to thousands!
Will that be a cart or Truck?