Choose our next flavor
WE BRING HAPPINESS TO THE WORLD, ONE ICE CREAM SANDWICH AT TIME.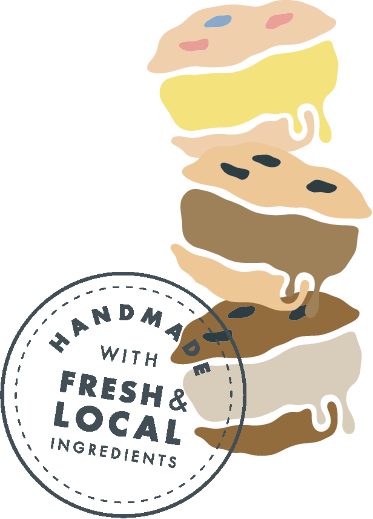 Cool Jacks is the only small batch, melt-in-your-mouth, ice cream sandwich company that takes the nostalgic frozen dessert to an entirely new level.

Unlike your average "cookie cutter" ice cream sandwich brands, Cool Jacks combines decadent chunky handmade cookies with homespun extra creamy ice cream. With no preservatives and unique fun flavor combinations, Cool Jacks provides an out of this world flavor experience causing uncontrollable happiness.
Classic Jack
Chocolate Chip Cookies
with
Vanilla Ice Cream
Cozy Jack
Oatmeal Cookies
with
Cinnamon Ice Cream
Jack Attack
Snickerdoodle Cookies
with
Salted Caramel Ice Cream
Jack Frost
Double Chocolate Chip Cookies
with
Mint chip Ice Cream
Jumping Jack
Peanut Butter Cookies
with
Chocolate Ice Cream
Super Jack
Color Candy Cookies
with
Superman Ice Cream
Have Cool Jacks at your next event
Ice cream + Cookies + Carts + Trucks = Happiness
We'll bring our ice cream sandwiches to your next party, corporate event, wedding or any celebration! Just tell us a little about your event and we'll be in touch shortly!
Book Today